Competition Winner
Shop the Together Range >
Rosalinde was our lucky competition winner, to design her own outfit for the Together range.
Rosalinde and her friend Lorraine travelled to the Together Competition Winners day and met with the Together Manager, Senior Designer, Sourcing & Product development Director & Senior Account Manager.

The Designers presented Rosalinde with their design inspirations which they created especially for her, a combination of our favourite shapes and perfect prints for summer dressing.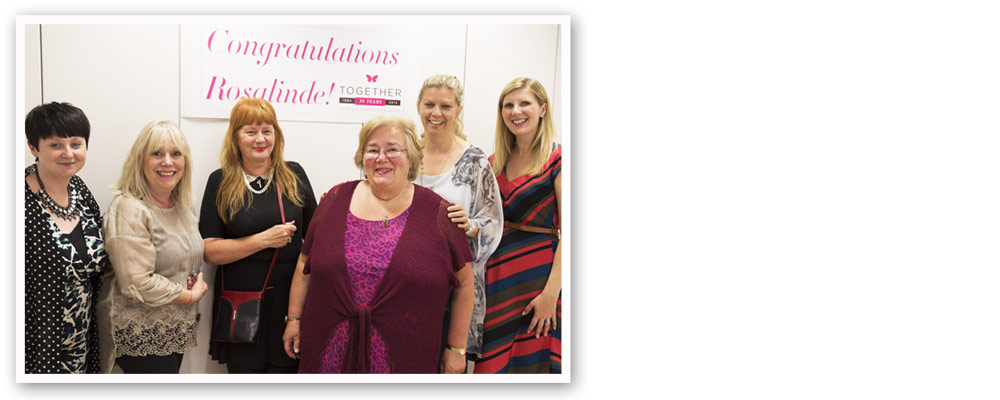 ROSALINDE went carefully through the options and worked with Lynda, our Senior Designer to create some new styles which will be tailor made for her. The final outfit is a gorgeous floaty printed dress, co-ordinating jersey bolero and printed tunic which will be ideal for those balmy summer days.

After a few photo opportunities, it was time for Rosalinde and Lorraine to catch their train back from Paddington so they were taken in a black cab to the station, taking in the sights and sounds of London as they went.

Rosalinde was thrilled at having won the competition and delighted with the designs which were presented to her. She is really looking forward to showing her bespoke outfit to her daughter and enjoyed her visit to London.